I recently had a user who had been required to configure MFA for their account. They had had problems with using the Microsoft Authenticator application and had ended up configuring their mobile phone number as the verification method. The user wanted to have another go at setting up MFA using the Microsoft Authenticator application but didn't know how.
As its something that doesn't get done very often I thought it would be useful to document the process.
Firstly, the user will need to authenticate to Azure, by going to https://azure.portal.com. Type Users into the search field and select Users in the returned list.

Select your user and then select Authentication Methods from the left hand menu.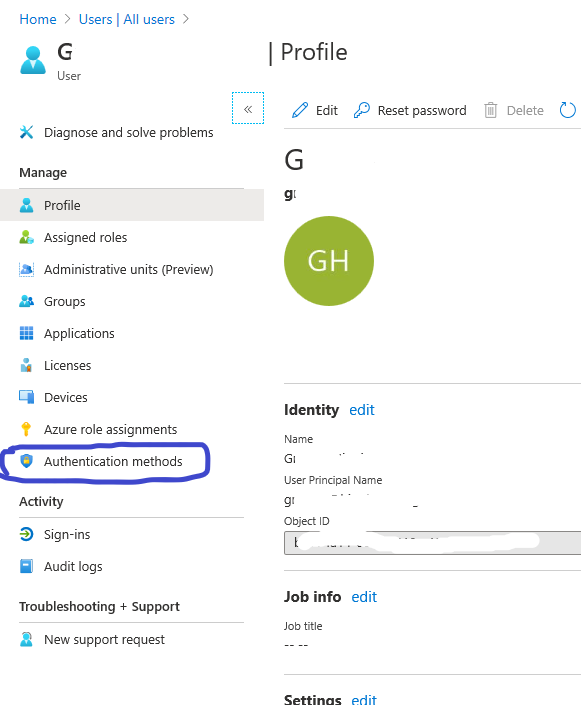 When the profile page for the user is displayed, select Additional security verification on the right hand side of the screen.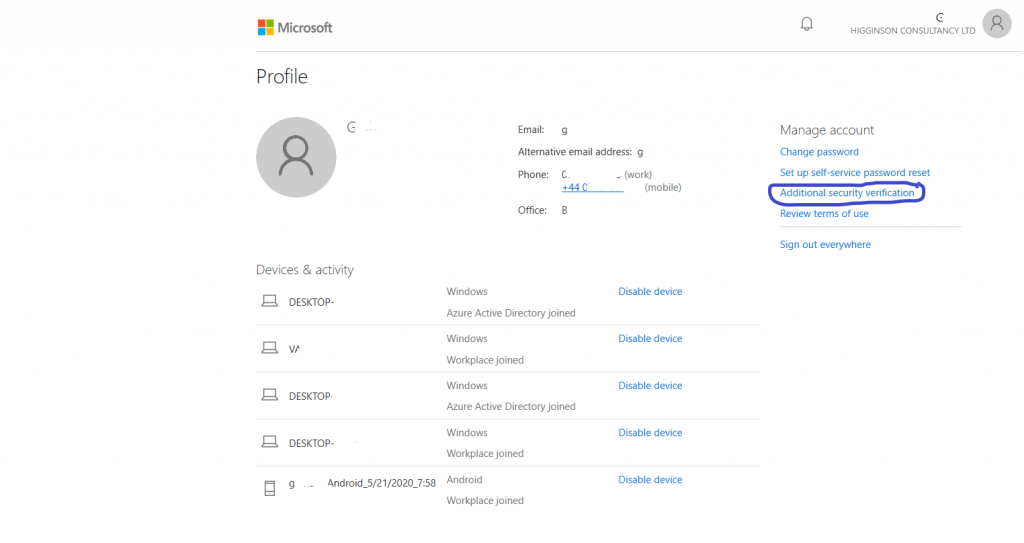 You will now be taken to the Additional Security Verification page. Here you can change your MFA settings and default contact method.